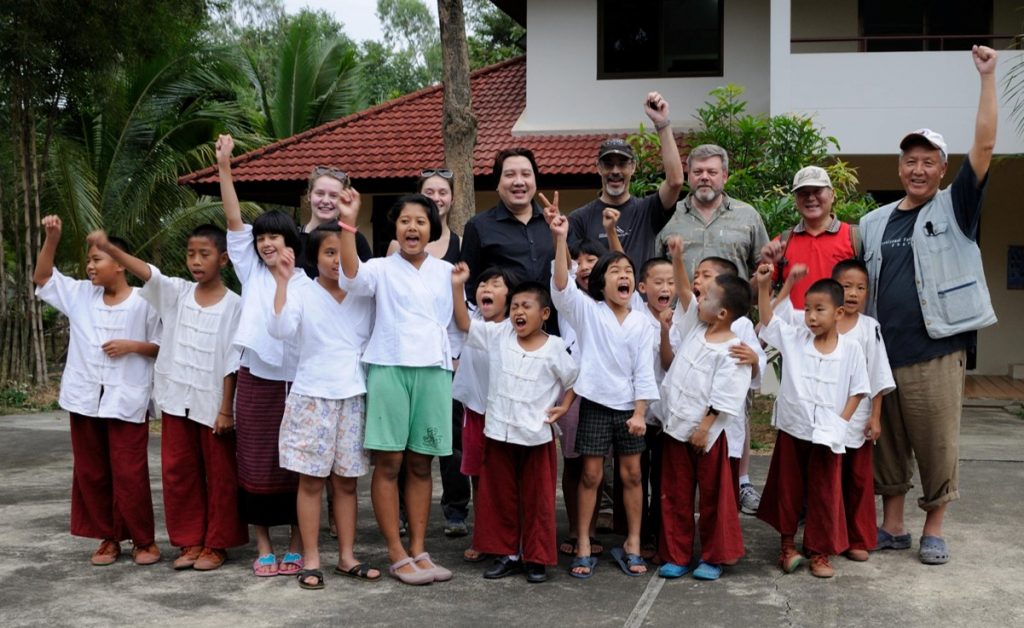 Our collaboration with the Zion Children's home near Chiang Mai began in December 2015 when Mr. Bob Ho called ESW's faculty advisor, Phillip Thompson. By December 2016, after a few design iterations and two raffle fundraisers, the ESW team was ready to visit the orphanage for 45 children and continue construction on the 30,000 liter aquaponics facility.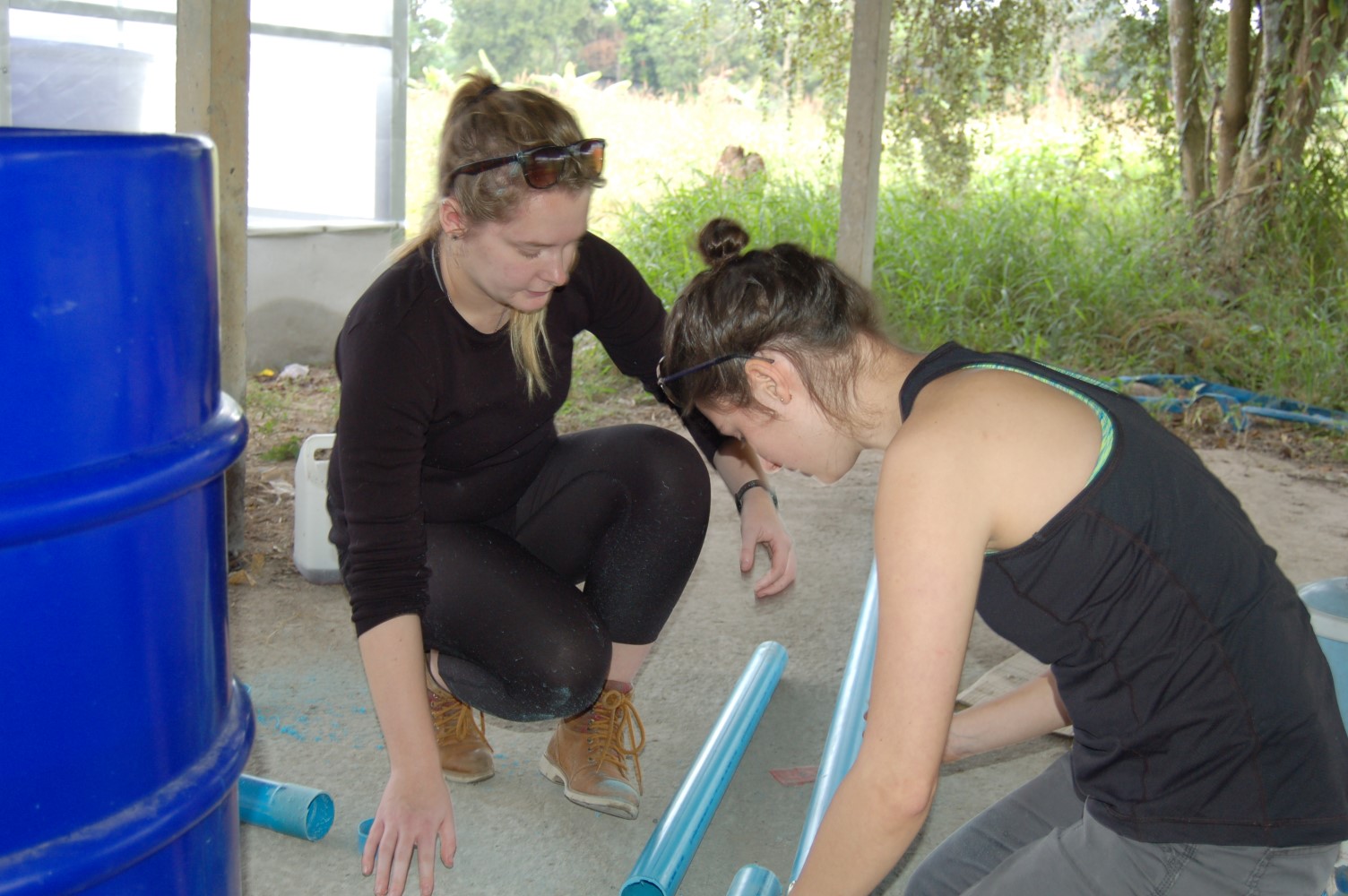 Elizabeth Simon (BSCE '18) and Erin Youell (BSME '17) completed the construction of the piping network for four, 2500 liter fish tanks. They also worked with a group of engineering students from Chiang Mai University to setup a testing loop for the Mitsubishi pump (Model SSP-405S.15) that will operate continuously for the coming years. Click here to watch Mr. Ho's tour during hydraulic testing.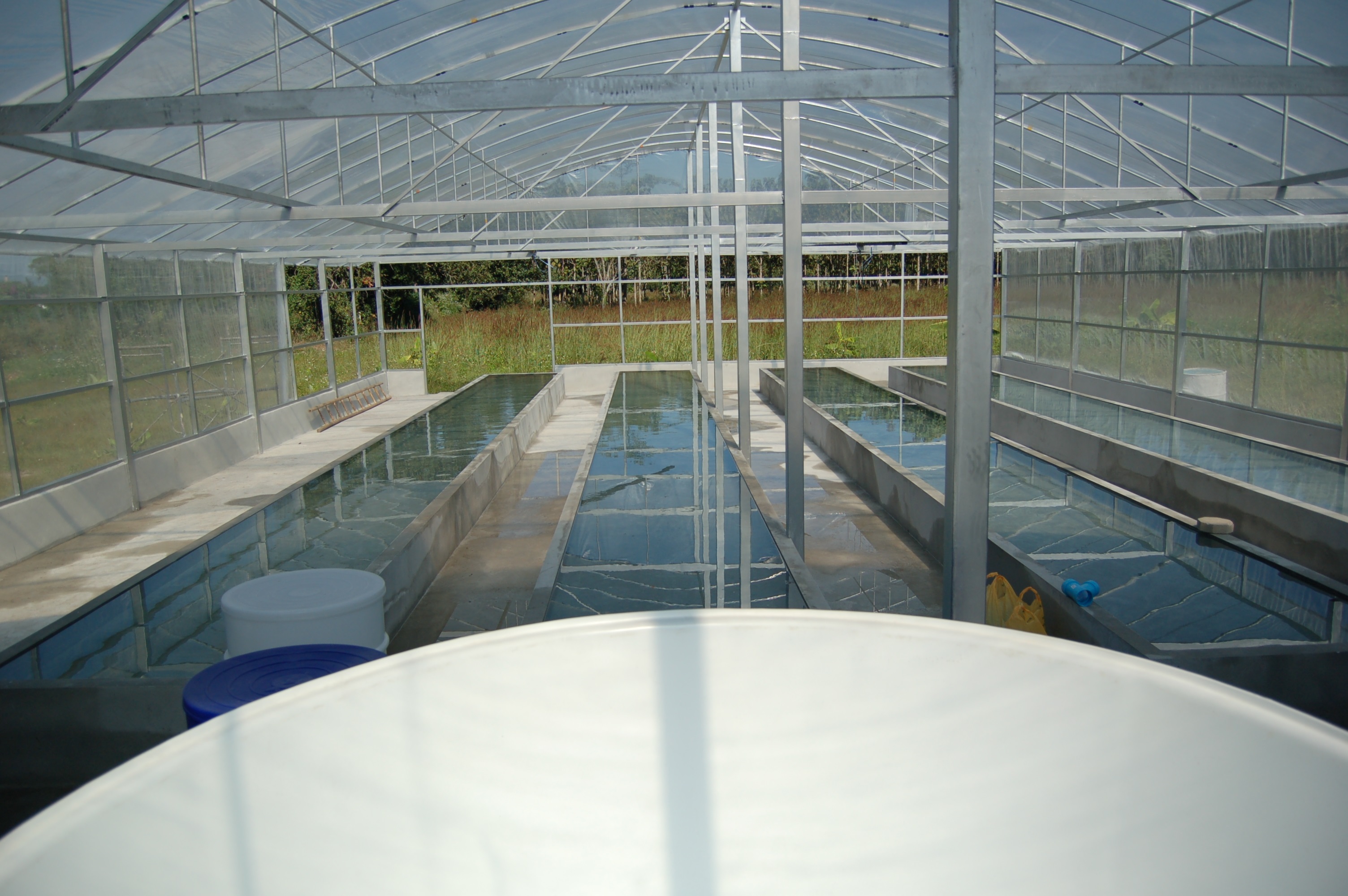 Each of the four, 5000 liter plant growing beds will be planted with lettuce in March after the pH of the system has been stabilized between 7 and 8. The first harvest of tilapia is expected by summer. ESW plans to visit later this year to install Raspberry Pi-controlled sensors for pH, temperature, ORP and flow rate. The data will become part of the Internet of Things with real-time access and remote process control.